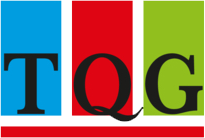 About Us
Last updated January 11, 2022
Leading Business Organization in Malaysia
TQG stands for Total Quality Group. It is a group of top quality people building a top quality business to get top quality lives. It is a group that enriches people. TQG actually started many years ago in 1998, under a different name. It started when we embraced an effective and powerful Education System.It was started by a group of people.

This group put in the money and manpower to get the organization moving. There was no help financially or in terms of manpower from external sources. The pioneer group of leaders worked very hard and with full dedication.Our first major function was attended by only 600 people. Today, thousands attend our major functions.

The TQG business education system includes Business Support Material (BSM) in form of Books, Audio & Video CDs and Business Trainings & Seminars to help any individual to developing the Amway business successfully.These are part of the personal development that would help you in life. TQG shows you that what you become is more important than what you get.

The powerful Education System, the magnificent leadership and the awesome Teamwork in TQG set us apart from the others. They made us a force to be reckoned with. Life is meant for living. The Partnership of You, Amway and TQG results in you becoming a Total Quality Person, succeeding in a Total Quality Business and living a Total Quality life.